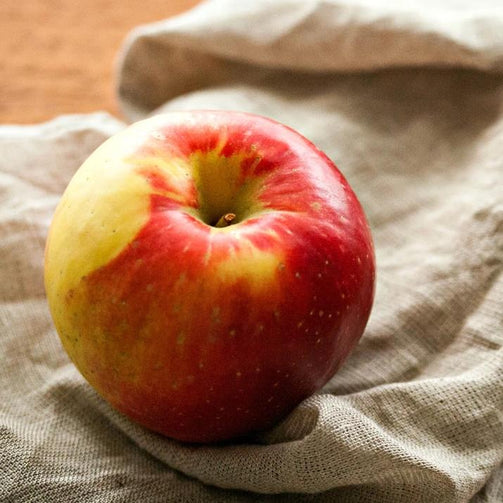 SweetTango Apples (Michigan)
SweetTango Apples (Michigan)
$7.99/5ct.  or $14.99/5lb. bag
What do you get when you cross a HONEYCRISP and a ZESTAR apple?
You get a sweet, juicy, and crunchy SweeTango Apple! Developed by the same apple breeders at the University of Minnesota who released the popular Honeycrisp, SweeTangos are the new, hot apple variety.
SweeTangos feature the satisfying "crunch" of a Honeycrisp along with flavors of fall spice and a complex balance of sweetness and acidity for a burst of freshness in every bite.
SweeTango Apples are perfect for snacking and lunches. Use in recipes just like & Honeycrisps, and try in homemade applesauce, apple pies, apple crisp, and even sangria.
They will be at Brennan's for only a short time. Stop in and try them before they are gone!
Couldn't load pickup availability