Fruit Butters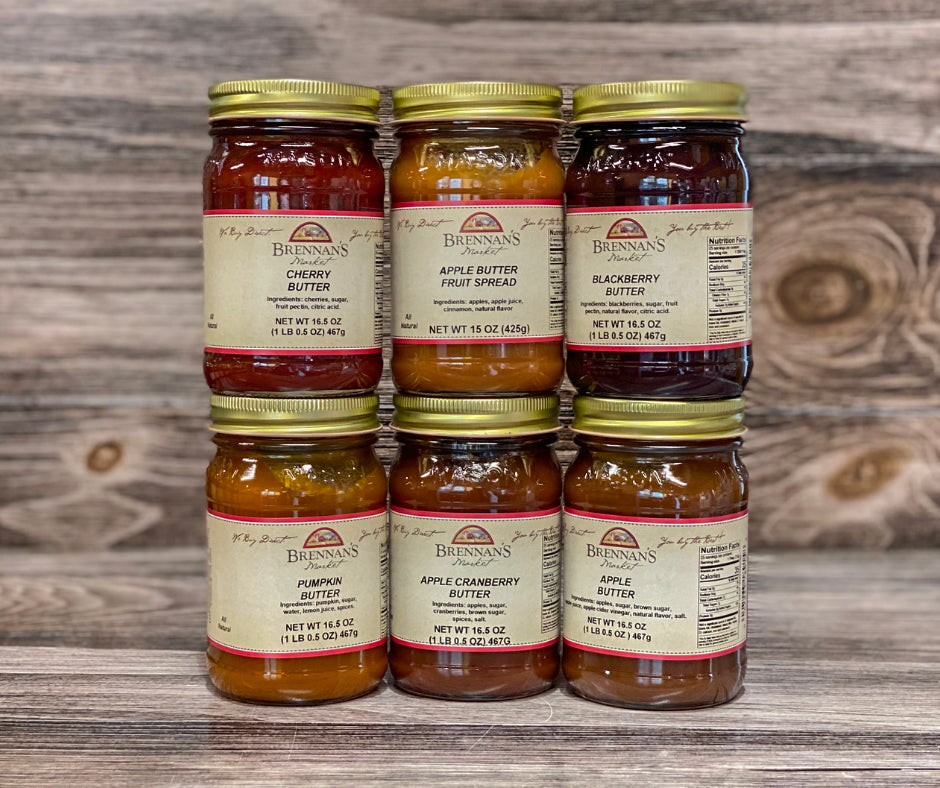 Brennan's Fruit Butters–JUST LIKE GRANDMA USED TO MAKE!
Yummy on waffles, toast, pancakes, and biscuits. You can even use it as a glaze for poultry. We often dip in a creamy white cheese, such as our Triple Cream Butterkase, and call it Fruit Cheesecake.
Fruit Butter is made by cooking fruit pulp and sugar to a thick consistency that will spread easily. Spices may be added; the amount and variety may vary depending on the type of fruit butter. Typically butters are milled, so you get that rich smooth texture.