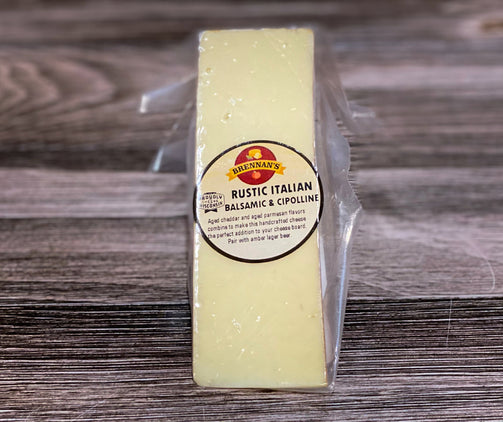 Rustic Italian Balsamic & Cipoline
Rustic Italian Balsamic & Cipoline
Ready to Ship

Sale price

$10.49
Wisconsin Balsamic and Cipoline Rustic Italian Cheese
Rustic Italian This flavor packed cheese firm with the granular bits we love. It has a sweet, nutty with a tangy balsamic finish that pairs perfectly with grapes, walnuts, cured meats, bread sticks, dry red wines, Pilsner. Cube and serve with olives, Italian meats and roasted peppers for a hearty antipasto.
100% Wisconsin Cheese
Net wt: 8.84oz
Because our cheese is hand cut, your cheese may arrive slightly more or slightly less than listed net weight.
Couldn't load pickup availability