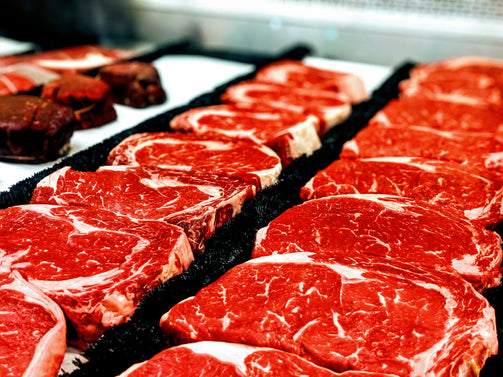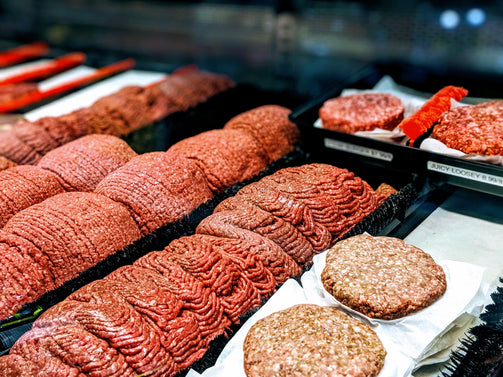 USDA Choice & Wisconsin Meadows Grass-Fed Beef
USDA Choice & Wisconsin Meadows Grass-Fed Beef
Our butcher shop carries a diverse variety of beef products from USDA Choice cuts to Wisconsin Meadows locally raised grass-fed beef:

Ground Round
Ribeye
T-Bone
Filet Mignon
Juicy Loosey
Flank Steak
NY Strip
Sirloin
Roasts 
More
About Wisconsin Meadows Grass-fed Beef Cooperative
The Wisconsin Grass-fed Beef Cooperative is made up of about 200 Wisconsin family farms that believe that rotationally grazing cattle is the best way to raise lean, tasty beef. Their well-managed pastures protect soil and water resources and provide wildlife habitat.

100% Grass-fed, healthy beef
Naturally raised without the use of growth hormones or antibiotics
No GMOs, chemical herbicides or pesticides used on our pastures
Local beef from Wisconsin family farms, who own our Cooperative
Never fed corn, grain or animal by-products.
Humanely raised cattle who spend their entire lives living in (and eating in) Wisconsin meadows!
Couldn't load pickup availability