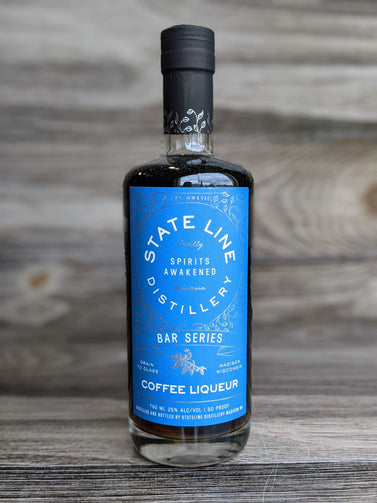 State Line Distillery Coffee Liqueur
State Line Distillery Coffee Liqueur
It's hard not to get hyperbolic about our coffee liqueur. Tough to rein in the superlatives. But man — it's good. Crazy good. Stupid good.
We combine State Line's neutral grain spirit with cane sugar and Kin-Kin Brazilian cold brew coffee for a velvety, decadent liqueur that's not too sweet but not too bitter, like dark chocolate.
Serve it over ice or whip up a White Russian. It's always good. Too good, even. Bonkers good. Okay we'll stop.
Also available: State Line Vodka, State Line Gin, State Line Aquavit, State Line Barreled Gin, State Line Jamaican-style White Rum
**Available in-store or with curbside pickup with proper photo identification**
Couldn't load pickup availability