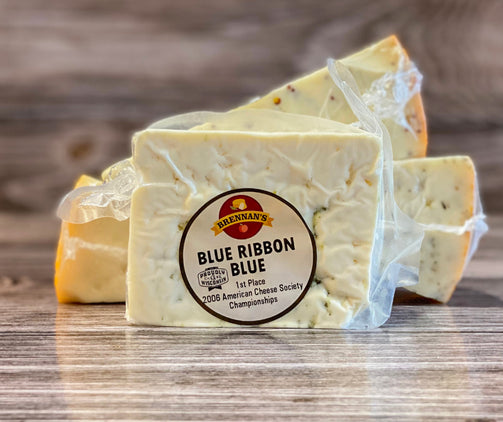 Blue Ribbon Blue
Blue Ribbon Blue
Ready to Ship

Sale price

$6.99
Blue Ribbon Blue Wisconsin Blue Cheese
A Danish-style blue-veined cheese made from cows' milk, this cheese is creamy and crumbly in texture. Fairly mild but salty and unique in flavor, this cheese can be used to enhance a number of dishes.
Crumble it over a salad mixed greens and strawberries, make a mouth-watering Blue cheeseburger. Served with fruit and pair with Port. 
100% Wisconsin Cheese
Net wt: 8.61 oz
Because our cheese is hand-cut, your cheese may arrive slightly more or slightly less than listed net weight.
Couldn't load pickup availability