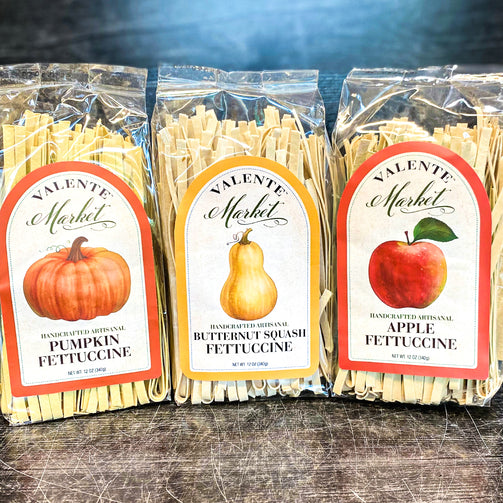 Fall Fettucine from Valente Pasta
Fall Fettucine from Valente Pasta
Fall Fettucine from Valente Pasta
$6.99 each
Pumpkin Fettucine: Serve with sage butter for a classic Tuscan flavor.
Butternut Squash Fettucine: Great with browned butter, sage, roasted squash and port sausage.
Apple Fettucine:  Follow the classic Captains' Chicken recipe on the back of the package or make a baked apple treat.
About Valente Pasta: Pasta the old-fashioned way. They roll it, cut it, and naturally air-dry it, It tastes like fresh, homemade pasta and cooks in 3-5 minutes.
Couldn't load pickup availability